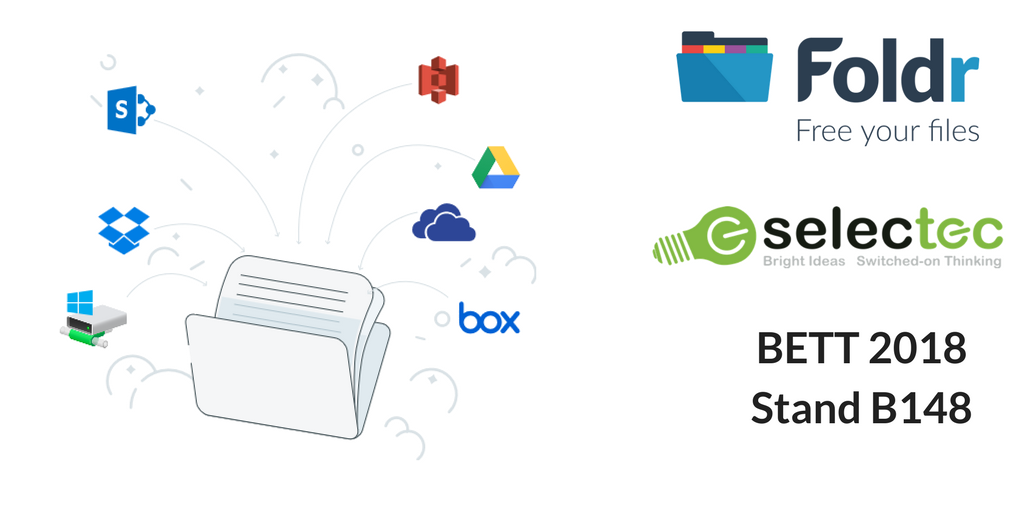 Basingstoke, United Kingdom, 26-Jan-2018 — /EPR EDUCATION NEWS/ — Selectec are delighted to announce that they will be supporting Foldr at Bett 2018, in their new role as Foldr's worldwide master distributor.
This increased level of partnership has been established to recognise the close relationship that Selectec and Foldr have developed while working together through 2017, one that has delivered a number of very successful Foldr implementations for customers in both education and commercial sectors.
Bett 2018 will provide Selectec and Foldr the opportunity to demonstrate how Foldr can simplify the increasingly complicated process of document management in schools, colleges and universities.
Selectec bring a wealth of expertise in optimising processes throughout the document lifecycle, so Foldr is a natural component of their portfolio, and will enable their resellers to provide an extended document management solution to their customers.
By centralising access to multiple cloud, on-premise and home storage solutions, students, teachers and the wider school community, can manage homework, projects and admin documents, in a much easier way, while maintaining the same high levels of security.
" We are looking forward to supporting Foldr at Bett 2018, and sharing how our solutions can help bring greater efficiencies and ease of use to all stages of the document lifecycle. The show has an exciting line-up and it is the perfect place to showcase the unique technology that Foldr has to offer." Stephen Hart, Sales Director, Selectec.
###