Patent-pending Optic-Clean™ is the only product of its kind worldwide
Fremont, CA, 15-Oct-2020 — /EPR EDUCATION NEWS/ — JH Technologies, leading optical and digital imaging, metallography, sample preparation and metrology solutions provider, announces that it recently shipped the first units of the company's new Optic-Clean UV Microscope Eyepiece Sanitizer.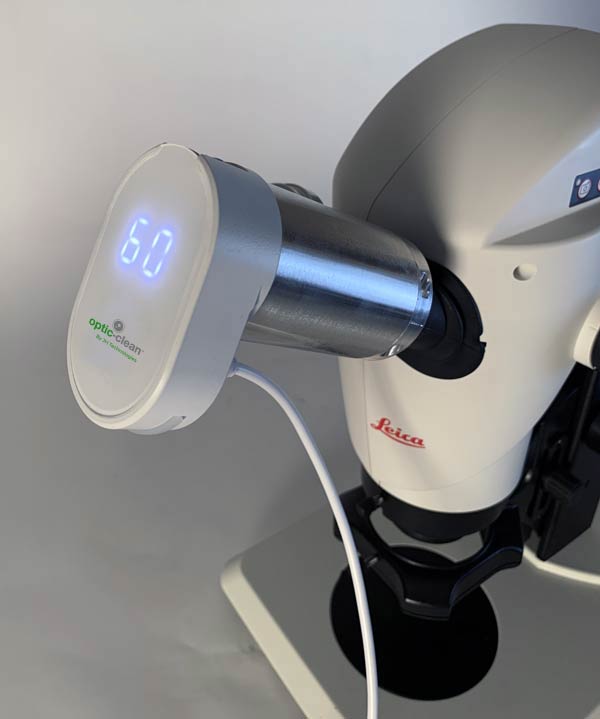 Until now, microscope eyepieces have typically been disinfected with a 70% alcohol solution using saturated wipes or liquid spray. JH Technologies' new Optic-Clean™ UV Microscope Eyepiece Sanitizer uses Ultraviolet (UV) light technology. UV is a scientifically documented method of disrupting viruses, bacteria, and microorganisms to prevent transmission and spread.
Optic-Clean sanitizes each microscope eyepiece in about 60 seconds. It is also chemical-free and environmentally sound, helping users reduce their sterilizing materials costs.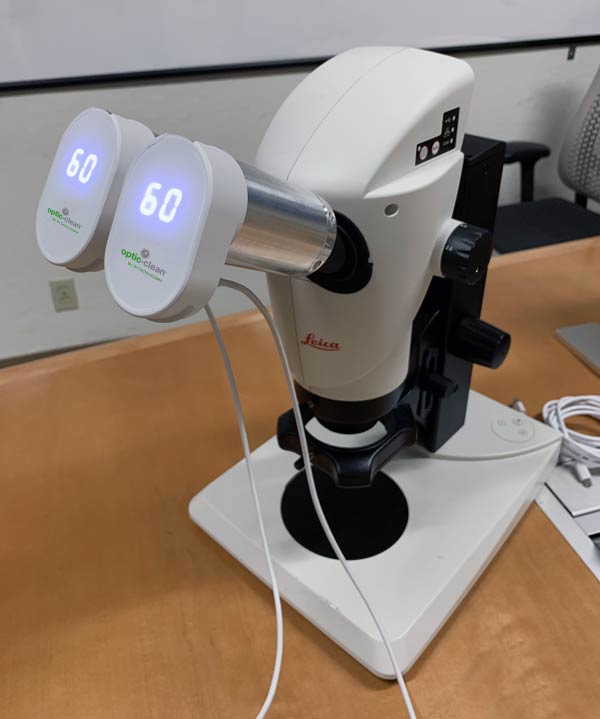 "Scientific labs are one area where contact is unavoidable. We developed Optic-Clean to help customers protect their lab users as they return to work and school in the midst of the ongoing COVID-19 pandemic," said JH Technologies CEO John Hubacz.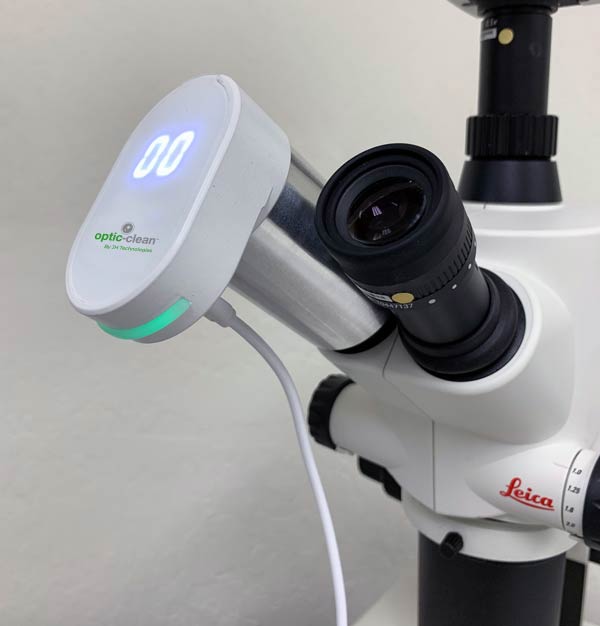 In addition to being fast, effective and eco-friendly, Optic-Clean is easy to use and verifiable with an optional radiometer. Microscope users interested in learning more can visit the company's website at
jhtechnologies/optic-clean or download a 2-page brochure here.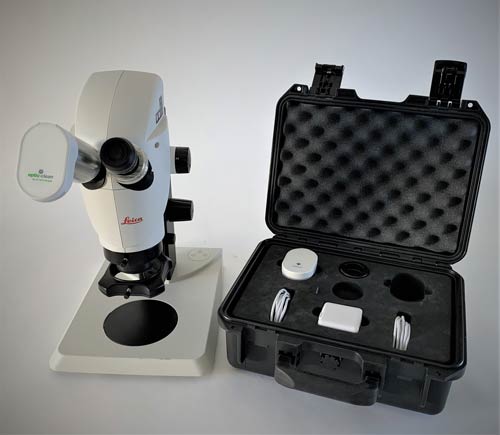 About JH Technologies
JH Technologies is a major national optics and microscopy company with over 30 years of experience in optical and digital imaging, metallography, and metrology for applications in semiconductor, micro-technology, medical device, forensic, biological and materials research, and educational markets. JH Technologies supports its customers with regional offices in Northern and Southern California, the Pacific Northwest and New England.
The company serves some of the largest and most innovative companies in the world, research organizations, government labs, as well as startups and educators. JH Technologies sales staff consists of engineers and scientists who are dedicated to providing the most appropriate solutions for their customers' unique problems. The sales staff is supported by an outstanding group of factory trained applications experts and service engineers.
Visit http://www.JHTechnologies.com to learn more.
###
EDITOR'S NOTE: Grab a digital image here: JH Technologies Ships First UV Microscope Eyepiece Sanitizers or a high res image here.
For more information contact:
Dana Baedke
Key Marketing
215-872-6122
dana@keymarketing.biz
John Hubacz, CEO
JH Technologies, Inc.
408-436-6336
jh@jhtechnologies.com